After
years of planning
hmming and haaaing
sacrificing and saving…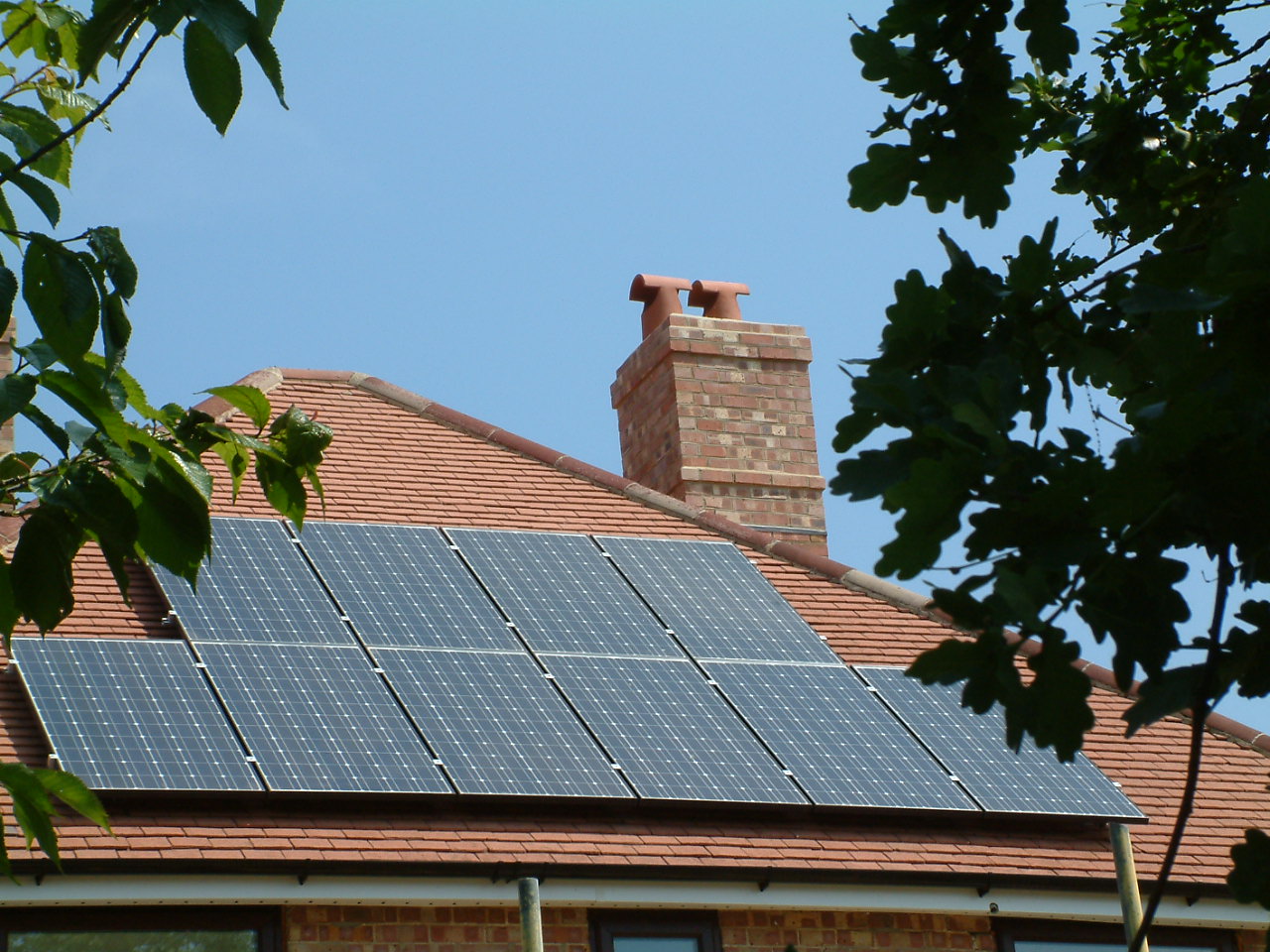 they are up at last
smiling up at the sun
gleaming fresh and shining
happy to generate clean electricity.
It is said,
almost half of the UK's carbon dioxide emissions come
from energy we use every day – at home and when we travel.
By saving energy we can all help prevent climate change.
Solar PV (photovoltaic)
uses energy from the sun
to create electricity to run appliances and lighting.
PV cells requires only daylight, and not direct sunlight
and so can still generate some power even on a cloudy day.
PV systems produce no greenhouse gases,
each kWp of electricity generated can save
approximately 325kg of carbon dioxide emissions per year,
adding up to about 8 tonnes over a system's functional lifetime.
These panels
now fully wired in
are adding power to the national grid.
Just a tiny step, to leave behind a slightly smaller carbon footprint.
Last time I looked at them panels,
I swear I saw them wink down at me.
technology
environment
solar energy
earth
weather